SportsPlex USA Poway
Established in 1994, Sportsplex USA in Poway was one of the first public/private recreational sports partnerships in the country. Our 15 acre facility hosts over 350,000 people each year through our sports leagues, tournaments, and corporate events. Sportsplex USA Poway has three tournament quality, professionally maintained softball fields with 300' fences and electronic scoreboards. Practice your swing in one of our four slow-pitch batting cages. We also offer two 180'x80' indoor soccer arenas with advanced synthetic turf.
Our large and comfortable post-game sports pub has draft beer and a full menu offering all your favorite ballpark snacks. Relax in our air conditioned sports pub with your friends while watching a sports game on our 8 flat screen TVs. Once you experience the park, you will understand why Sportsplex USA is San Diego's Premier Sports and Recreational Facility.
To get more information about Sportsplex USA or to register to play in one of our leagues, please create a personal account by clicking SIGN UP at the top of page.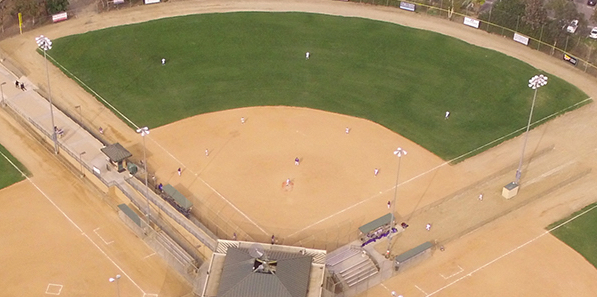 Three Tournament Quality Fields
300' Fences
Spectator Seating
Electronic Scoreboards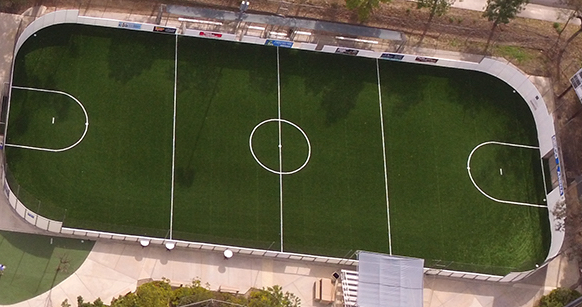 Two 180' x 80' Arenas
Advanced Synthetic Turf
Shaded Spectator Seating
Electronic Scoreboards

Groups up to 5,000
Packages for all budgets
Great food & beverage options
Weekday or Weekend Availability
Upcoming League Specials
Adult Softball Discounted Leagues
After Work 3-Pitch 5pm or 6pm - ONLY $540
- Monday, Tuesday or Thursday
- Miss the after-work traffic and build employee morale!

Contact Ryan Reis for more information!
858-679-4000 x301ryan.reis@sportsplexusa.com
Adult Arena Soccer Discounted Leagues
Friday & Sunday Night Leagues (temporarily on hold)
- ONLY $350
- 10 Regular Season Games

After Work 5pm Leagues (temporarily on hold)
- ONLY $350
- 8 Regular Season Games
- Miss the after-work traffice and build employee morale!
- No playing experience necessary

Contact Muku Nizam for more information!
muku.nizam@sportsplexusa.com