Santee Mighty Mite Soccer
Ages 3 to 5 Years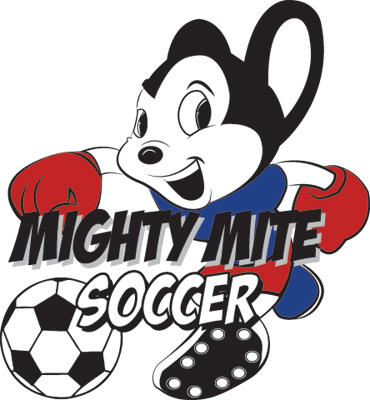 Mighty Mite Soccer Program is an exciting concept in youth sports.
Everybody is a Winner!
Everybody Plays and Learns
Parents and children grow together - Building family strength
In our league every player is a winner! We believe playing, learning, and having fun in a sport are most important. Our trained and energetic coaches and instructors introduce skills in a fun and progressive manner. Constant encouragement and parent involvement build confidence and self-esteem. Basic skills and having fun are the program's staple component.
Parents are encouraged to be involved by serving as a team coach or team parent. This program focuses on the development of social skills and strengthening the relationship between the parent and child.
We are dedicated to advancing the sport of soccer and to providing all players, parents and volunteers with a positive sports experience.
All games played at Sportsplex USA Santee Indoor Soccer Arena
9951 Riverwalk Drive, Santee CA 92071.
Session Format
5 minutes for stretching and warm up
20 minutes of skill development through fun and interactive activities
25 minutes of exciting game play
5 minutes of closing session, team cheer and snacks
FALL 2019 Season
Saturday Sessions
All games/practices played on Saturdays
Assessment Day - Saturday, September 28, 2019
Attendance is mandatory. The assessment is one hour in length and will occur at 8:00am, 9:00am, 10:00am or 11:00am. Parents will receive an email confirmation after registration and an assigned assessment day time.
To Register
Click HERE to register online before arriving on Assessment Day. You will be required to create parent account and register your child through our website. If you have any trouble, please contact the league director.
All players shall be placed on specific teams following the assessment day/parent orientation. Regular session start times are 8:00am, 9:00am, 10:00am, 11:00am or 12pm. Times are subject to change based on total registration.
Season Ends
Saturday, November 9, 2019 - Includes: Game, Team Ice Cream Party and Awards
Deadline to Register
September 14, 2019
Fees
$79 per player if registered and paid on or before September 14, 2019
$89 per player if registered and paid on or after September 14, 2019
Fees Include:
-Experienced and enthusiastic instructors
-Mighty Mite Jersey
-7 One-hour Games / Practices
-Individual awards
-End of Season Ice Cream Party
-Guaranteed fun and soccer skill improvement!
Equipment Requirement
Children should wear athletic shoes (cleats are not required) and comfortable clothing. Jersey will be provided. Shin guards are required.
Volunteers
Parents are strongly encouraged to volunteer as Snack Parents. Sessions are facilitated by Mighty Mite staff members.
Parent Handbook
Please read the parent handbook before attending the Skill Assessment Day - Click here to view
SportsPlex USA Entrance Policy
A $3.00 entrance fee is charged to all patrons 18 years or older. In return, you will receive a token redeemable for $3.00 towards the purchase of any beverage in the on-site Sports Pub.
For more information, please contact Alissa Mitrovich at (619) 334-1000 x318 or alissa.mitrovich@sportsplexusa.com