Sportsplex USA Santee Corporate Partners

Field and Arena Naming Sponsors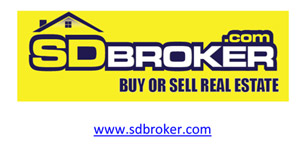 SDBroker.com - SDBROKER.COM FIELD

We help you buy or sell real estate in East San Diego County
365 Broadway Ste. 102
El Cajon, Ca 92021

619-888-8282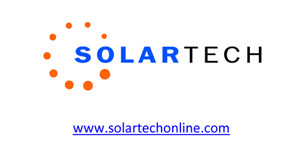 Solar Tech - SOLAR TECH FIELD

Your Southern California full-service Solar Energy Company
2514 Jamacha Rd. Suite 502-142
El Cajon CA 92019
619.743.9193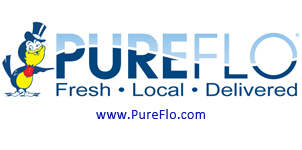 Pure Flo Water - PURE FLO WATER FIELD

The freshest bottled water delivered straight to your home or office. Locally owned and operated, Pure Flo Water is San Diego's local bottled water source!
And now with office coffee and filtration services too!

7737 Mission Gorge Rd
Santee, CA 92071

(619) 448-5120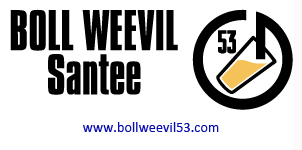 Boll Weevil 53 Restaurant - BOLL WEEVIL ARENA
A great place to have a team dinner or meet up with friends! Great burgers and 53 domestic, import and craft brews available.
FREE APPETIZER with the purchase of two craft beers!

9621 Mission Gorge Road - Ste 101
Santee, CA 92071
619-334-5353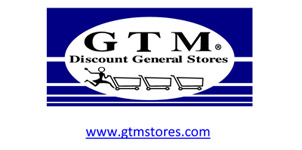 GTM Stores - GTM STORES ARENA

Save up to 70% on electronics, home décor, furniture and more!
Located conveniently in Santee and Lemon Grove. Get your 20% off discount coupon at Sportsplex USA ticket booth.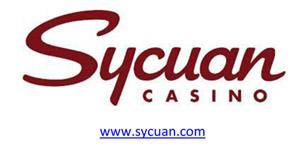 Sycuan Casino - SYCUAN CASINO BATTING CAGES

With Vegas-style gaming, scrumptious dining options, live headliner entertainment, and nearby golf resort you'll find yourself coming back again and again.
5485 Casino Way
El Cajon, CA 92019
619-445-6002
Sportsplex USA Santee Preferred Sponsors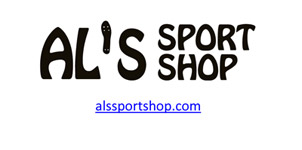 Al's Sport Shop Sporting Goods
Sporting Goods, Embroidery, Silk Screening, Banners and much more!
9250 Mission Gorge Road
Santee, CA, 92071

(619) 562-4263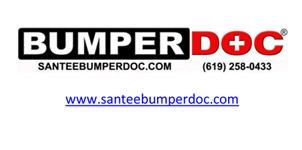 Bumper Doc Santee
Auto Appearance & Body Repair Specialists.
10% OFF ALL SERVICES For Sportsplex USA Players. Call today for more information.


619-258-0433 or visit www.santeebumperdoc.com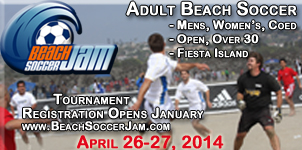 Beach Soccer Jam
Come join us on the sand for the most exciting soccer tournament ever. Beach Soccer Jam is a fun and faster version of the world's most popular sport.
Registration opens January.
Buca di Beppo Italian Restaurant (San Diego Downtown)
Play as a team! Win as a team! Eat as a team!
For all your team parties and events!

705 6th Avenue
San Diego, CA 92101

619.233.7272
Camp Bow Wow El Cajon
Premier Doggy Day & Overnight Camp in El Cajon!

Visit us online today at www.campbowwow.com/elcajon or call 619-448-WOOF!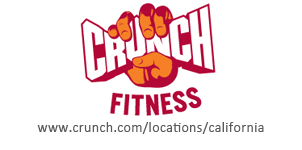 Crunch Gym El Cajon
Change your life for only $9.95/month. Join Crunch and experience a philosophy of fitness that puts emphasis on having a good time while reaching your goals.
Located in Bonita and El Cajon. Vist Crunch.com
Bonita: 619-434-8909
El Cajon: 619-749-6939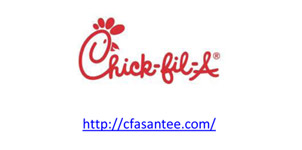 Chick-fil-A Santee
Join us for Family Night - the first Tuesday of every month from 5pm-7pm. Enjoy a FREE Kid's Meal with the purchase of an adult meal, visit the Chick-fil-A cow and entertain the kids with a FREE craft. We hope to see you there!
9418 Mission Gorge Rd
Santee, CA 92071

Phone: (619) 562-0774
Drew Auto Group
Over 800 new Fords, new Hyundais and quality used vehicles clearly marked with a Drew Value Discount Price, every day!
Drew Ford Hyundai
8970 La Mesa Blvd., La Mesa
(619) 464-7777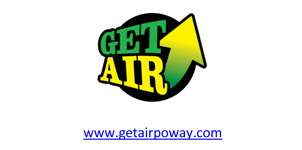 Get Air Trampoline Park
Get Air Poway has 30,000 square foot state-of the-art indoor trampoline facility that introduces a fresh approach to exercise, parties, friends and fun!
(858)848-1AIR(1247)

12160 Community Rd. Poway, CA 92064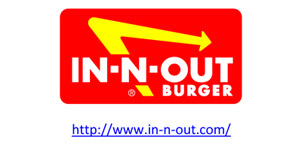 In N Out Burger Santee
9414 Mission Gorge Rd.
Santee, CA 92071

1-800-786-1000
Incendia Diamonds
Custom Engagement Ring Specialists.

Design your one-of-a-kind, custom engagement ring, just for her! Or view our enticing collection of engagement rings, wedding bands and other fine jewelry.
10% OFF! Promo Code - SPORTSPLEX10
Robert@IncendiaDiamonds.com
858-909-8224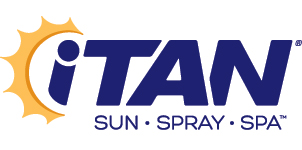 iTAN Tanning Salon
Come see the newly remodled iTAN in Santee! We've added new Beds and Spray & Spa Services. Come by and take a "ME" day at iTAN in Santee. Sportsplex USA Players are FREE to join!
We are located less than a mile from Sportsplex USA!
9846 Magnolia, Santee 92071
619-562-8991

JTF Images Sports Photography
Sports and portrait photography. Individual, Team Portraits, and Action Photography.

www.jtfimages.com

619-850-9977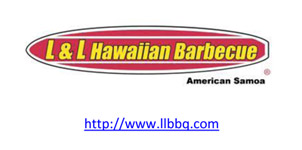 L&L Hawaiian BBQ
Serving the best Hawaiian BBQ in San Diego!

9621 Mission Gorge Rd
Santee, CA 92071

619-562-1888
McWire Electric
San Diego Solar Experts
1939 Friendship Dr
El Cajon, CA 92020

(619) 258-1242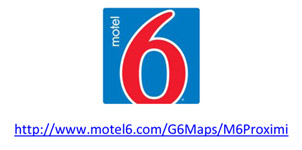 Motel 6 El Cajon
550 Montrose Court El Cajon, CA 92020
Phone: 619-588-6100
Motel 6 reservations call 1-800-4-MOTEL6 (1-800-466-8356) or en español (Spanish): 1-877-467-7224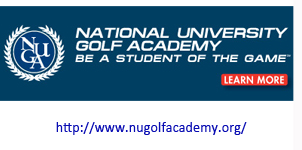 National University Golf Academy
Make The Game You Love A Career
If you enjoy golf and are considering a career in the golf industry, let the National University Golf Academy give you the necessary tools to be
successful both on and off the course.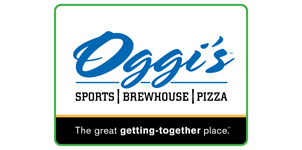 Oggi's Pizza & Brewing Company
Oggi's award winning craft beer along with an array of unique rotating guest craft brews and full bar! Large Groups Welcome. Watch your favorite team on one of our 30+ HD TVs.
Large outdoor patio. The BEST Pizza, Pasta, Sandwiches & Salads!
9828 Mission Gorge Rd
Santee, CA 92071

(619) 449-6441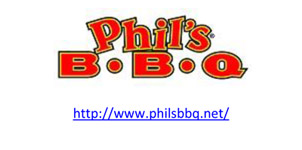 Phil's BBQ Santee
BEST BBQ in San Diego, year after year.
9816 Mission Gorge Rd
Santee, CA 92071

(619) 449-7700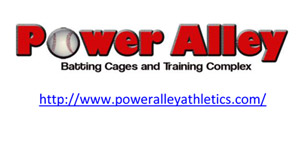 Power Alley
The Learning Center for Athletes! Located 1 mile from Sportsplex USA Santee, we offer fast pitch batting cages and personal instruction for baseball and softball.
8747 MAGNOLIA AVE SANTEE, 92071

619.448.2269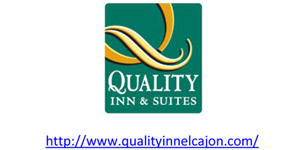 Quality Inn & Suites
Located just fifteen minutes south of Sportsplex USA Santee. Great group rates for your team!
Call us to book your room today!
1250 El Cajon Blvd. El Cajon, CA 92020 Phone: 619-588-8808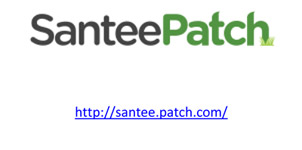 Santee Patch
Local and updated online news for Santee.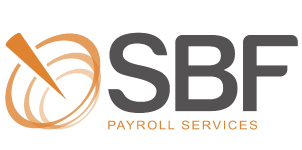 SBF Payroll Services

SBF is your local payroll partner providing a convenient, reliable and economical way to process your payroll. Our fee is all-inclusive with no hidden charges!
Eastsandiego.sbfpayroll.com | 760-703-2735 | payrollesd@sbfpayroll.com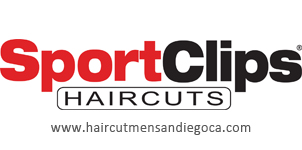 Sport Clips
Guy-Smart stylists who specialize ONLY in men's and boys' hair care.
9349 Mission Gorge Road, Suite 115
Santee, CA 92071

619-562-2719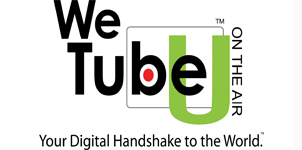 We Tube U
Professional produced 15-90 Second Video Commercials to Promote Your Business, Event or Organization.
Complete Basic Package Starts at $499.99
14242 Carmel Ridge Road
San Diego, CA 92128

858.391.8430